Yingbin West Road, North District, Hantai Economic Development Zone, Hanzhong city, Shaanxi Province
No.6 Gaoxin Avenue, Chuangzhi Industrial Park, Hanzhong Economic and Technological Development Zone, Shaanxi Province
Scan the code to pay attention to the public number
Party-masses work
Theme party day commemorating the 99th anniversary of the founding of the Communist Party of China
---
---
Time and tide, never forget the original heart

July 1st party day
In order to celebrate the 99th anniversary of the founding of the Communist Party of China,on the morning of June 30,the Party committee of Shaanxi Hanwang Pharmaceutical Co.,Ltd.held the"2020 July 1st party day themed party day meeting",which was attended by Feng Zhenbin,chairman of the company,Wang Zhengjun,Secretary of the Party committee and all Party members.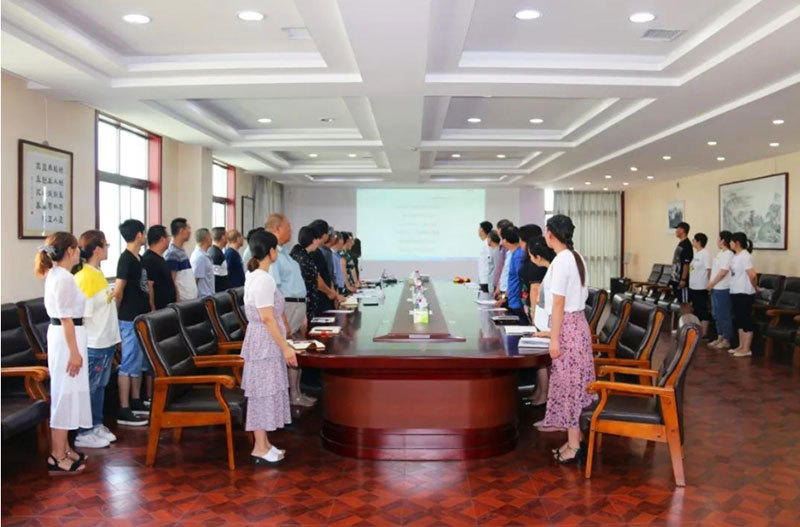 The meeting was organized to study general Secretary Xi Jinping's "come to Shaanxi to inspect the important speech instruction spirit", convey the spirit of hanzhong Party secretary's speech, study the deployment, study publicity and implementation work, the meeting pointed out that the Party committee will continue to play the role of party building productivity, emphasizing the important role of Party building work and all party members in the rapid development of enterprises.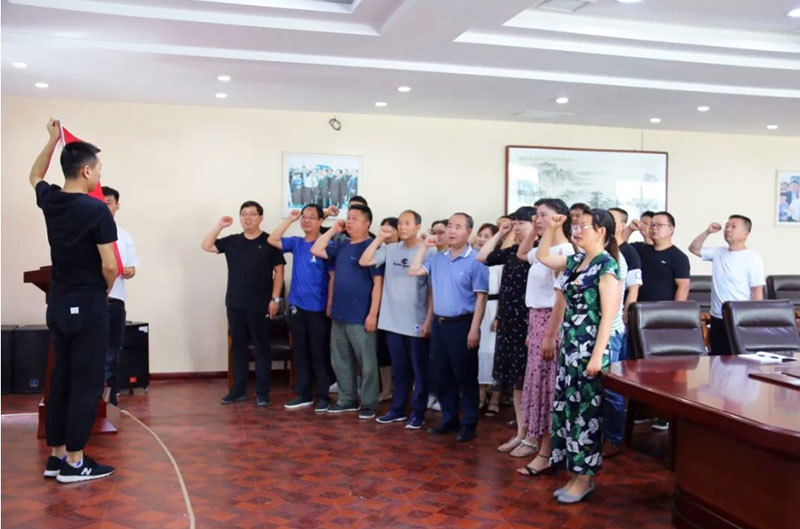 The meeting reviewed the oath of joining the party and the oath of new party members.Let all Party members recall their solemn commitments to the party and the people at the beginning of joining the party,bear in mind the mission of serving the people,and the sonorous oath echoes for a long time.Let all Party members firmly bear in mind their solemn commitments,never forget their original intentions,stick to their mission,always keep their original intentions of joining the party,always set strict demands on themselves according to the standards of Party members,always motivate themselves with the progressiveness of Party members,strengthen their ideals and beliefs,and perform their duties,Fulfill the solemn commitment to the party with practical actions.
Oath of joining the party
I volunteer to join the Communist Party of China,support the party's program,abide by the party's constitution,fulfill the obligations of Party members,implement the party's decisions,strictly abide by the party's discipline,keep the party's secrets,be loyal to the party,work actively,fight for communism all my life,be ready to sacrifice everything for the party and the people,and never betray the party.
---